As we approach the end of 2020, an extraordinary and challenging year comes to an end. In tough times like these, values ​​such a reliability, trust and long­standing cooperation play an important role. We are proud that you placed so much trust in our work and services in the past months and are today able to look back on a very successful year - thank you very much!
Despite all the unusual and unpredictable challenges, we were able to continue unreservedly in 2020 and once again implement many exciting motor projects around the world: for example a water-cooled 11 MW high-voltage motor for Linde India to drive a compressor in a steelworks, or the delivery of a synchronous generator to a biomass power plant in Scotland, where the customer was urgently looking for a quick replacement and found it at MENZEL. We are one of the very few suppliers who also keep this very rarely requested synchronous generators in stock.
Special electric motors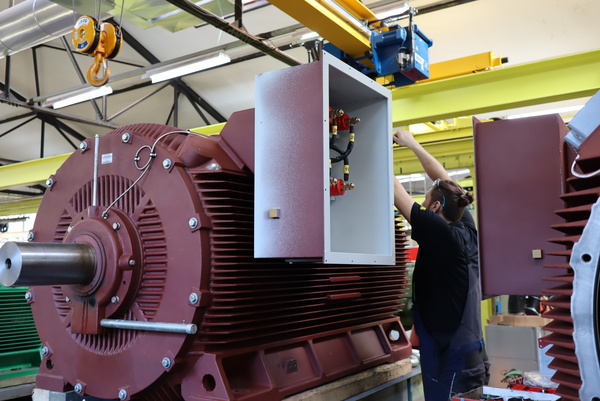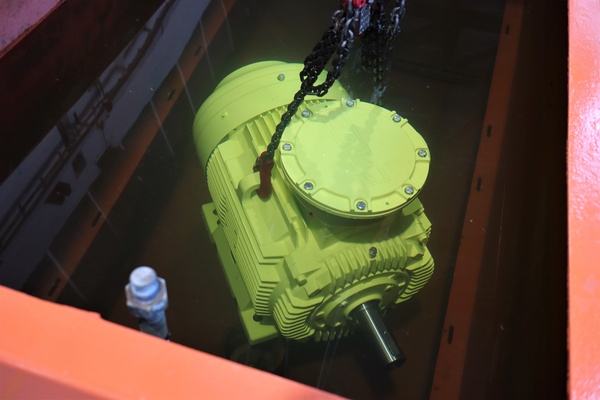 Did you know that Menzel is one of the few manufacturers that still manufacture larger, dual speed motors in low and medium voltage today? In 2020, we were once again able to make many customers all over the world happy, especially in the field of special electric motors for specific industrial applications. In addition to standard motors, MENZEL primarily offers drive solutions tailored to the needs of its customers for special applications. We are particularly proud of the fact that we recently received a Third Party Accreditation by TÜV SÜD the German certifying authority for our IP67 motor series!
Consistent reliability and productivity even in rough times
Even in rough times like these we want to offer you the reliability and quality you have come to expect. As a manufacturer of large electric motors with one of the largest warehouses in Europe, we are well prepared even in times of crisis. Special solutions are part of our daily business. We work hard every day to provide you with competent, fast and flexible support and to offer you the best motor solution for your application. We are very confident for the future and are already looking forward to working with you to make 2021 a successful year again!
New and live: Our MENZEL YouTube channel
We used the contact-free and trade fair-free times this year to expand our official MENZEL YouTube channel. In addition to products and projects, the channel also offers very interesting insights into our motor test facility in Berlin. Please have a look and don't forget to subscribe! We regularly upload new videos. This is how you get to know us and our motors even better.
We look forward to your likes!
Donation instead of gifts
Under the motto "donations instead of gifts", we will forgo the benefits of corporate gifts, packaging and shipping in favour of the environment this year, instead MENZEL will support different Berlin aid projects with a donation.
We wish you and your loved ones happy holidays and a good start into a prosperous and successful New Year 2021!
Please stay healthy and safe!
Your MENZEL Elektromotoren GmbH team