Laying of the foundation stone
The ceremonial laying of the foundation stone took place on June 11, 2022. More than 200 guests were present and watched as the managing directors of MENZEL together with the project manager Paul Bernhardt, the mayor of Hennigsdorf Thomas Günther and Mathias Jordt from the construction contractor Vollack bricked in a time capsule. Read more and watch the film of the of the foundation stone ceremony!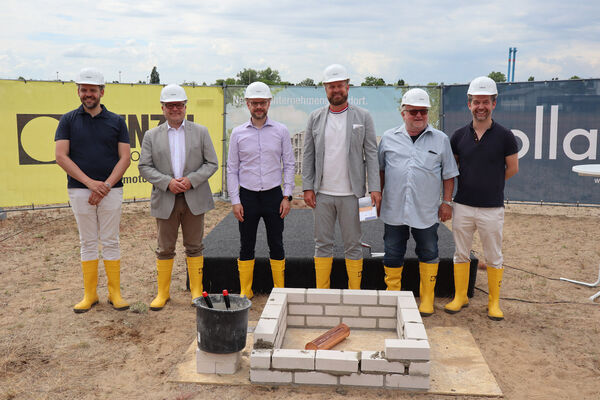 The construction area is leveled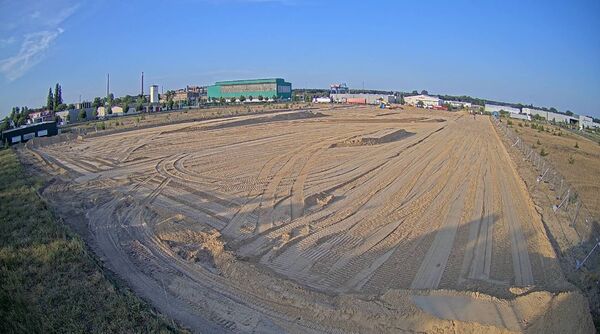 The first earth-moving equipment roll in. Preparatory earthworks are currently taking place on the 24,000 m² site in Hennigsdorf. The site is being modeled and the building area compacted.
Soil compaction works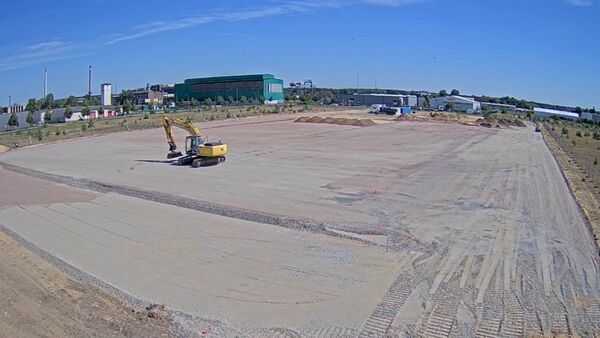 Heavy graders and excavators are rolling over our construction site these days to compact the ground for the new halls and office building.
Contact details
For your questions, please contact Paul Bernhardt, business unit manager and construction project supervisor Menzel Elektromotoren GmbH, Tel: +49 30 349 922-140 or email: pb@menzel-motors.com.