Squirrel cage motors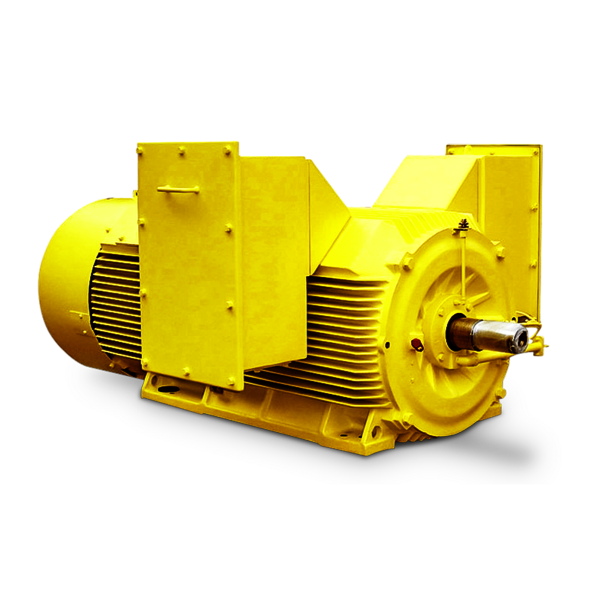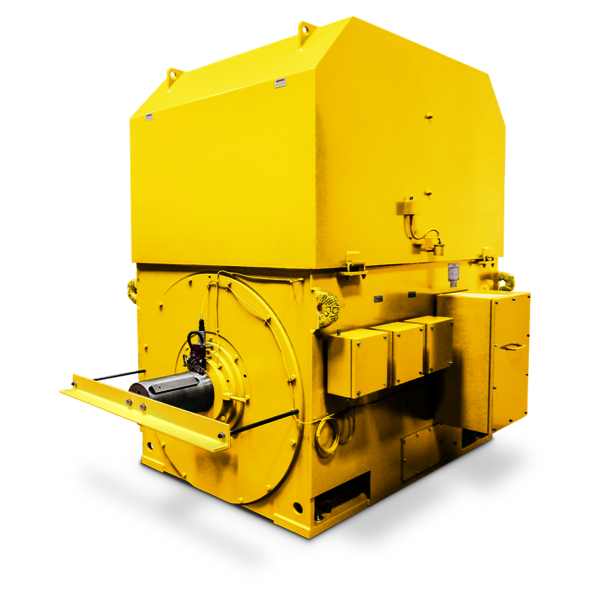 MENZEL squirrel cage motors are manufactured for various industries and industrial applications of all kinds.
MENZEL squirrel cage induction motors are available in all standard motor cooling and protection types for low-voltage from 75 kW as well as medium and high voltage up to 25000 kW (25 MW). This ensures maximum flexibility in industrial applications. Our squirrel cage motors run in industrial plants all over the world and drive eg large pumps, mills or fans.
Wherever a particularly high efficiency, compact, robust design and maximum reliability are required, MENZEL three-phase AC motors with squirrel cage rotor ensure the smooth drive of your machines and systems. The product range is versatile.
Degree of protection: IP23, IP 55, IP 67
Type of construction: IM B3, IM B5, IM B35, IM V1, IM V15
Squirrel cage motors - available nominal voltages
Nominal voltage at 50 Hz
Low voltage: 380 V, 400 V, 500 V, 690 V
Medium voltage and high voltage: 3000 V, 3300 V, 5000 V, 5500 V, 6000 V, 6300 V, 6600 V, 10000 V, 10500 V, 11000 V
Nominal voltage at 60 Hz
Low voltage: 380 V, 400 V, 440 V, 480 V, 500 V, 525 V, 575 V, 690 V
Medium voltage and high voltage: 2300 V, 4160, 6000 V, 6600 V, 11000 V, 13200 V, 13800 V
Depending on your specific application, we can also manufacture squirrel cage motors for any special voltages or different voltage tolerances. Please do not hesitate to ask us for our special solutions for squirrel cage motors!
As a manufacturer and supplier of large industrial motors, MENZEL has been introducing various standard series for high, medium and low voltage into the squirrel cage motor production program since 1927. In order to simplify the overview of our offer, we have divided our squirrel-cage motor program according to the standard cooling methods. If you cannot find the motor you are looking for, please do not hesitate to contact us directly! We are specialized in the production of individual industrial motors in smaller runs according to customer requirements and specifications.
Example squirrel cage motor references
Squirrel cage motor catalogues
For our asynchronous squirrel cage mortor catalogues please see our download section. Here you can find motor catalogues and data sheets of our standard motor series inluding MENZEL modular squirrel cage motors, medium and high voltage squirrel cage motors, as well as low voltage squirrel cage motors.
Advantages of our squirrel cage motors
Excellent price-performance correlation
High level of efficiency with a low loss rate
Reliable and durable bearing design
Good vibration values and low maintenance costs
Customer-specific special designs
Are you looking for specific squirrel cage induction motors? Please, send us your specifications, we will make an attractive offer.