DC motors
DC motors for worldwide industrial use – suitably modular, compact and reliable for practically any application.
Menzel direct current motors are built to the highest degree of quality, and in accordance with the current EN 60034 and IEC 34 Standards. The use of the best materials, strict production control and continuous technical development are the basic requirements for the durability that you can expect of our DC motors. Many designs are directly available from our warehouse. Individual adjustments can be made within a very short time.
DC motors technical data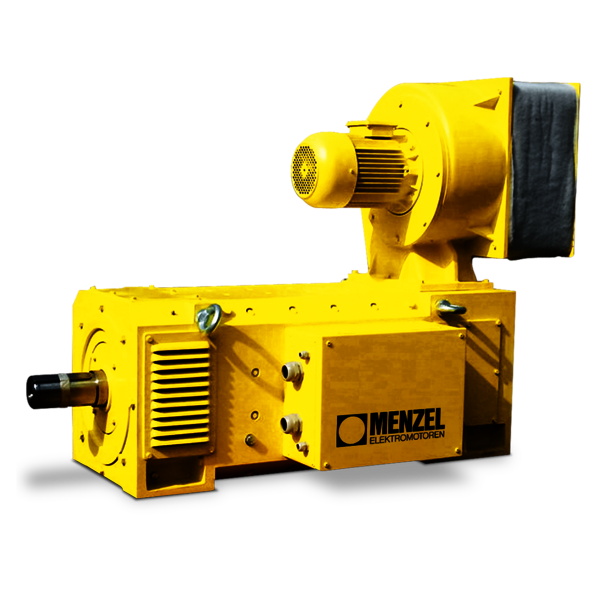 Power range: from 20 kW to 2000 kW
Voltage: from 160 V to 1000 V
Construction types: IM B3, IM B5, IM B6, IM B7, IM B8, IM B35, IM V1, IM V5, IM V3, IM V6
Dimensions: up to 800 mm
Protection classes: IP 55, IP 23
Cooling types: IC 06, IC 17, IC 37, IC 86W, IC 666
Torque: up to 200 kNm
Pole count: 2 poles/ 4 poles/ 6 poles/ 8 poles
"Deviations, special designs and customer-specific adjustments can be flexibly implemented at any time in our Berlin factory."
MENZEL direct current motors – the advantages at a glance:
Optimal utilization of the machine and therefore small dimensions
Low system costs due to high degree of efficiency
High dynamic load capacity due to fully laminated magnetic circuit
No reversal time due to low inertia and high, reliable current change speed
DC motors – proven technology and several options
The technology of DC motors still has its rightful place in many industrial applications.
Areas of application of roller table motors
Inter alia, MENZEL direct current motors are used as
Crane drive
Conveyor drive
Paper and packaging machine drives
Roller drive
Drive test area
Drives in pressers, kneading machines and mixers
Typical areas of use:
Paper industry
Plastic industry
Steel industry
Rolling mills
Hoists
MENZEL direct current motors are used all around the world
Direct current motor manufacturers since 1927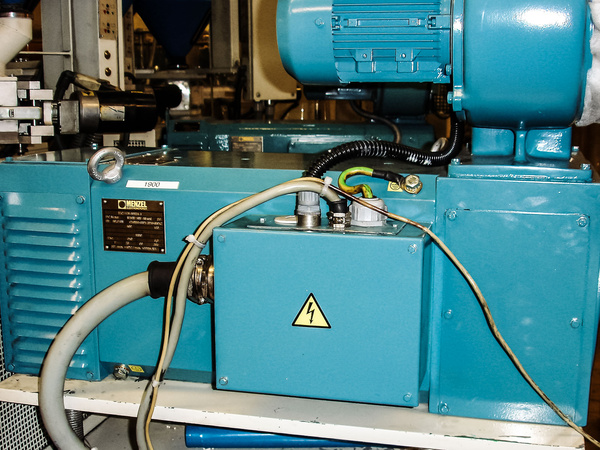 MENZEL direct current motors have a long tradition. MENZEL has been a manufacturer and supplier or DC motors since 1927. We export worldwide. Our decades of experience and our market knowledge therefore make us a reliable partner.
We are continuously improving our range for you. For example, in the field of direct current motors, we have developed the modular MEBGVF series, which guarantees the fast and flexible provision of our motors. MENZEL DC motors can therefore be used as an exchangeable reserve at any time, without having to make costly adjustments to foundations, cables or connections.
As manufacturers, we strive to meet the highest quality standards in terms of production, processing and technical advice. MENZEL Elektromotoren is DIN ISO 9001 certified.
MENZEL MEBGVF series direct current motors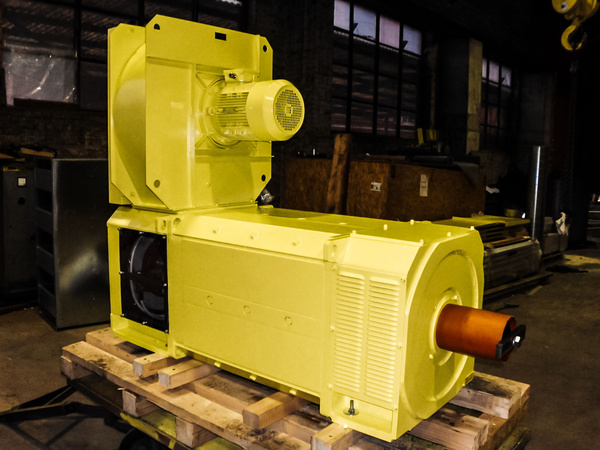 MENZEL MEBGVF series direct current motors have a modular structure. They enable us to provide basic motors quickly and reliably, in a wide range of construction types, and with virtually any combination of terminal box and fan positions. Because they comply with the IEC Standards, DC motors in this series can, in many cases, replace motors produced by other manufacturers in the short-term.
As with all electric motors made by MENZEL, our direct current motors undergo strict quality and safety controls, in order to guarantee trouble-free installation. All direct current motors are comprehensively tested in our on-site motor test area before delivery.
Specifications of the MEBGVF direct current motor series
Many of our direct current motors are available directly from the warehouse. Send us your request today!