Energy efficiency classes for IEC motors
For many years, the energy efficiency classes of electric motors (low-voltage three-phase motors) were defined only on the basis of a voluntary commitment by the manufacturers of the motors. The globally increasing demand for energy-efficient, operationally optimized drives gave rise to a range of different regulations for determining efficiency. It was only in 2008 that the international standard IEC 60034-30 globally regulated the efficiency classes and legal requirements placed upon the energy efficiency of low-voltage three-phase motors in a uniform manner.
Energy-efficient electric motors as per IEC 60034-30-1
The energy efficiency of electric motors is defined in the international standard on efficiency classes for motors: IEC 60034 Part 30 - Efficiency classes of line operated AC motors (IE code). IEC stands for the International Electrical Commission, a global standardization organization.
The aim of the new efficiency classifications as per IEC 60034-30-1 was the global standardization of regulations in order to enable international comparisons and to facilitate the certification of electric motors. The new internationally standardized energy efficiency classes relate to to three-phase asynchronous squirrel cage motors. MENZEL Elektromotoren GmbH in Berlin is one of the manufacturers of such motors.
The new standard IEC 60034-30-1 was published in March 2014, replacing its predecessor IEC 60034-30 from 2008. Compared with the old IEC standard from 2008, which defined three efficiency values for three-phase asynchronous motors, the updated standard IEC 60034-30-1 has the additional efficiency class IE4. In addition, the new IEC standard now takes 8-pole motors into account as well as a larger power range.
Overview of energy efficiency classes for electrical drives
The new standard IEC 60034-30-1 defines the following four energy efficiency classes or IE efficiency classes for line-operated three-phase asynchronous motors. Designation takes place on the basis of the designation for IP protection classes (International Protection) with IE (International Efficiency):
| Code IEC 60034-30 | Efficiency class |
| --- | --- |
| IE1 | Standard Efficiency |
| IE2 | High Efficiency |
| IE3 | Premium Efficiency |
| IE4 | Super Premium Efficiency |
Electric motors that are identified with the new IE code for energy efficiency classes must also be measured with the new measurement procedure as per IEC 60034-2-1:2007. With this measurement procedure, additional losses are determined more precisely today than previously.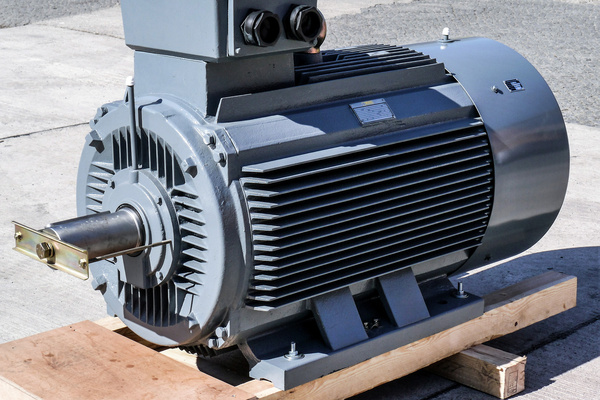 Application of energy efficiency classes
The IEC 60034-30-1 efficiency standard applies to low-voltage three-phase AC squirrel cage motors in accordance with the following criteria:
Power range: 0.12 - 1,000 kW
Voltage range: Low voltage motors up to 1,000 V
Mains frequency: 50 and 60 Hz
Number of poles: 2, 4, 6, 8 poles
Protection classes: All
Operating mode: S1 (continuous load) and electric motors that are designed for other operating modes but can still be operated at rated power in continuous operation
Motors with two switchable rated voltages (if the magnetic flux is the same for both voltages)
Temperature range: -20°C to +60°C
Installation altitude: Up to 4,000 m above sea level
Exceptions to the 60034-30-1 standard
Motors for a speed with 10 or more poles and motors designed for multiple speeds
Motors with mechanical commutators (such as DC motors)
Motors that are fully integrated into a machine (such as pumps, fans, and compressors) and cannot practically be tested independently
Motors with integrated variable frequency drives (compact drives) if the motor cannot be tested separately from the converter (defined in a separate standard)
Submersible motors that are designed specially so that they can be operated completely submerged in a liquid
Explosion-proof motors and brake motors
Energy efficiency - limit values and efficiency classes
The limit values displayed in the overview apply to a mains frequency of 50 Hz. On request, we will be happy to send you an overview of limit values for a mains frequency of 60 Hz.
Designation of energy efficiency class on type plate
Each MENZEL low-voltage three-phase squirrel cage motor is equipped with a type plate or rating plate. The specifications that must be made on the type plate are also regulated by the standard IEC 60034-1. In accordance with the specifications on the designation of the energy efficiency class, MENZEL Elektromotoren makes the following standard specifications on the type plate for low-voltage three-phase squirrel cage motors:
Efficiency class IE1, IE2, IE3, or IE4 as per IEC 60034-30
Specifications on the efficiency class η at 100% of the rated load and rated currents (no voltage range) on the basis of the stated standard
Indicator of the year of construction
More information is specified in the MENZEL motor documentation.
From history: Old efficiency classes for electric drives
When it comes to saving on energy and resources, electric drives have a special key role. After all, around 2/3 of industrial energy consumption is due to machines driven by electric motors. Naturally, increasingly stringent requirements are placed on the energy efficiency of electric motors.
The efficiency of electric motors is described by means of their efficiency class. Globally standardized efficiency classes facilitate international trade and the comparison of low-voltage asynchronous motors on today's market. However, the journey to the creation of a uniform standard and legal requirements for energy efficiency was a long one.
From EFF to IE naming - background information
How did the switch from the old EFF naming to the IE naming come about? Until a few years ago, low-voltage three-phase motors in Europe were placed into different efficiency classes on the basis of a voluntary agreement (CEMEP). These classes were called EFF3, EFF2, and EFF1, and were just part of a voluntary EU agreement. The still diverse regulations on the determination of efficiency in the individual countries continued to make trade difficult for manufacturers producing motors on the global market.
To change this, the International Electrotechnical Commission (IEC) introduced the standard IEC 60034. This aimed to provide a uniform global basis for the comparable assessment of individual low-voltage asynchronous motors. This heralded the switch from the EFF code to the uniform IE code, significantly facilitating the international comparison and certification of electric motors.
A comparison of the old and new efficiency classes
The main difference between the EFF and IE efficiency classes is the procedure used to determine them. If you compare the values directly on the same motor, you can expect the efficiency class determined using the new measurement procedure to be reduced.
Comparison of old and new efficiency classes
| Code IEC 60034-30 | Efficiency classes | Old EFF Code (as per CEMEP) |
| --- | --- | --- |
| | | EFF 3 (motors with low efficiency) |
| IE1 | Standard Efficiency | EFF 2 (motors with improved efficiency) |
| IE2 | High Efficiency | EFF 1 (motors with higher efficiency) |
| IE3 | Premium Efficiency | - |
| IE4 | Super Premium Efficiency | - |
In addition to pure performance and energy efficiency data, there are lots of other reasons to choose a low-voltage three-phase motor from MENZEL Elektromotoren. We're happy to present our entire product portfolio to you along with the benefits during a personal meeting. Call us or send us an e-mail.