Apprenticeship: electronics technician for machines and drive technology
We asked our long-standing training manager and senior managing director, Kurt Menzel, about the training at MENZEL. Here you will find all the answers to the most important questions about the apprenticeship for electronics technician for machines and drive technology - what, how, where, why?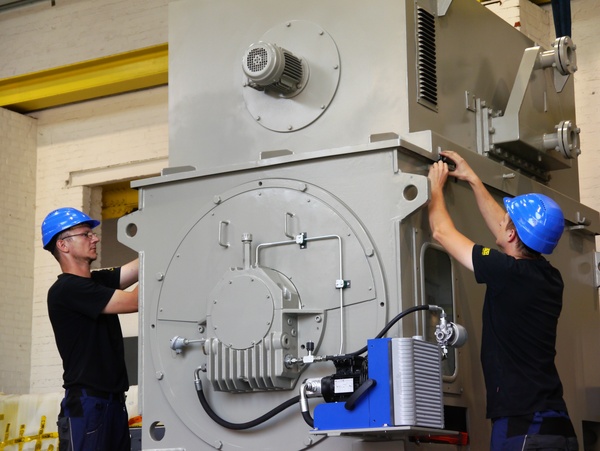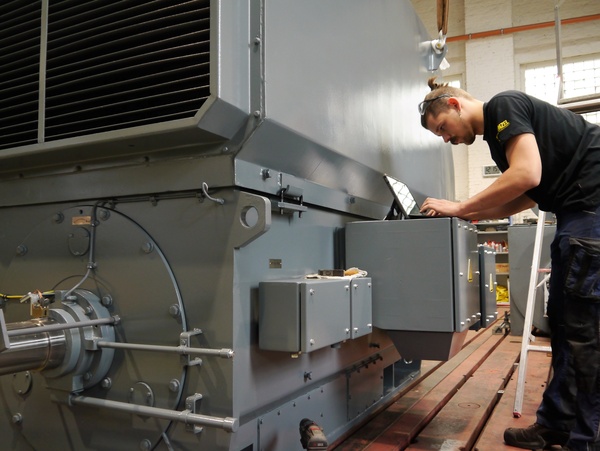 Interview with Kurt Menzel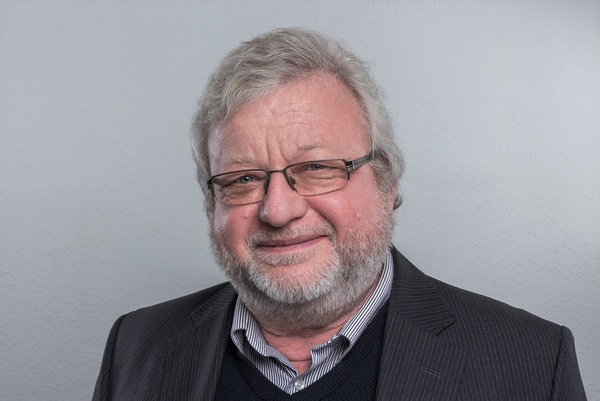 Question: Mr. Menzel, why should someone choose a career in the industrial sector?
Kurt Menzel: The industrial sector has a large number of interesting professions in which you can also contribute your technical talents and skills, where services are also paid properly and fairly. The industrial professions were the best at overcoming the crises of the past. The industry is characterized by small and medium-sized companies your people still appreciate.
Question: How easy is it to gain a foothold in the industry? What are the biggest challenges?
Kurt Menzel: The easiest way to find out whether it is easy and
satisfactory for a person to work here is to talk to employees or do an internship. Since you will mostly work in a team with other people, it is necessary to master the basic rules of reliability, punctuality and politeness.
Question: What training do you offer?
Answer: Electronics technician for machines and drive technology. The training usually takes 3 ½ years, but you are never really done with learning, because there is always something new to discover and experience. This is a job with many opportunities at the intersection of theory (why does the motor turn?) and practice (how do you build, maintain and repair electric motors?). The tasks related to electric motors are as varied as their applications. From huge motors, like in power plants, to tiny ones, like in computers or in medical technology. Electric motors are the drives of the future and with a future – not only in cars, trains and ships; and with an energy use and almost non-existent emissions that other propulsion systems do not even dare to dream of.
Question: Please describe the job of an electrical motor builder at MENZEL and the area of ​​responsibility.
Kurt Menzel: We at MENZEL build rather large electric motors, which you rarely in your daily life, but which are used everywhere in industry e.g. to drive fans, pumps, mills, crushers and others. The training of an electronics technician for machine and drive technology at MENZEL also includes the interaction between electric motor and control gear, the calculation and repair of electric motors, the basic skills of metalworking, such as welding and turning. Not all of these skills are required of everyone who works for us every day. Due to the division of labor, many employees have their main focus of activity, assembling, welding, winding or in the test field of electric motors. Everyone is responsible for the quality of their work in their place and in their job.
Question: What does a typical working day or weekly workload look like?
Kurt Menzel: Working hours at MENZEL in production usually start at 7 a.m. and end at 3:30 p.m., including the breakfast and lunch break. The vocational school lessons are currently taking place at the Hein-Möller vocational school in Berlin Lichtenberg. Depending on the year of training, classes take place on 1 to 3 days per week.
Question: What qualifications should applicants have?
Kurt Menzel: Someone who is interested in this job should have an interest in technology, manual skills and a good basic understanding of technology. She/he should be willing and enjoy learning something new. Since you often work in a team, the applicant should be able to deal with other people reasonably.
Question: In addition to the more technical skills, are there also personal and social skills that applicants must have?
Kurt Menzel: As with all activities, the basic virtues are important: reliability, punctuality and willingness to perform. Especially when you work in a team, you have to be able to rely on each other.
Question: Can you recommend young people to start a career in industry?
Kurt Menzel: I can recommend it to young people who are interested in learning a trade. The job is well paid, quite varied and crisis-proof because the activities of manufacturing, maintaining and repairing electrical machines will never become superfluo.
Question: What do you appreciate about your young applicants, what do you miss or where do you still see a fundamental need for improvement in the training system?
Kurt Menzel: Our people, most of whom did their training with us, and our trainees are good professionals. The world envies us for the training system, which consists of practice in the company and theory in the vocational school! The system is good, but of course you can always make good things even better! And we are working on further improvement!
Question: What advice would you give young people before they choose a career?
Kurt Menzel: Take up a job that interests you and is fun. If it's a craft industry profession, all the better. Also remember that you can and must live on your income!
The interview was conducted by Anja Leipold, Corporate Communications
Kurt Menzel is the son of our company founder. After completing his engineering studies in Berlin, he took over the sales of the family company in 1975. The MENZEL Elektromotoren GmbH is today managed by his son Mathis Menzel in the third generation.
You read more about the history of our company.
Application process for an apprenticeship with MENZEL
Your application for an apprenticeship as an electronics technician for motor and drive technology with us should be as complete as possible so we can get a picture of you. Ideally, use our application checklist. Your application documents can be sent either by post or email. You will receive confirmation of receipt as soon as your documents have arrived.
If your application is good enough, we will invite you to a personal interview in our electric motors plant. This is where we find out more about you, your knowledge, and your abilities, and show you your potential new working environment. We will get back to you a few days after the interview and let you know of our decision. Hopefully we will be able to greet you as a member of our MENZEL team!
Application checklist - your application should contain the following:
A brief letter with an introduction about yourself and an explanation of why you are interested in an apprenticeship with MENZEL Elektromotoren in Berlin
Tabular CV with specifications regarding your education, as well as further training, placements, interests, hobbies, etc.
The last two school reports
A photo of you (optional)
Shape the future with us and become part of our MENZEL team
Can you imagine yourself working with us and being a useful part of the team? Then we look forward to receiving your application.
Please note that knowledge of the German language and a residency permit are required!
You can upload your application documents directly here. However, make sure that you combine your attachments including cover letter into one file if possible.
In each case, please confirm beforehand that you have read and understood our data protection statement and agree to the use of your personal data. Please enter your personal contact details in the following form so that we can give you feedback on your application.